Yantra Sastra – Sacred Geometry Workshop with Swami Omkar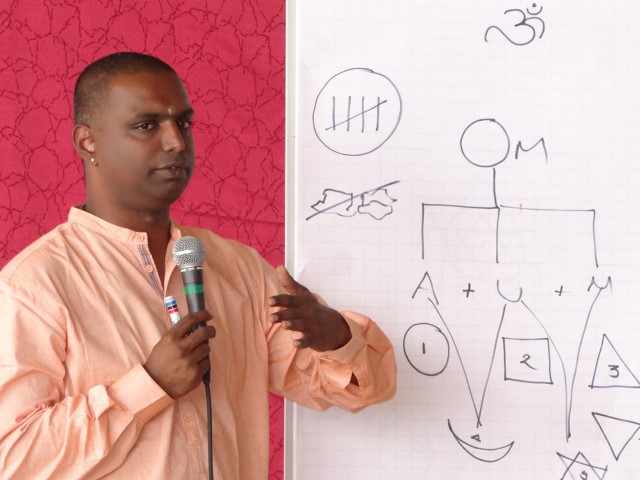 Yantra is an ancient tool to access cosmic energy and use it in our life.

In modern science, antennas are used to receive communication waves; in the same way, Yantra works like an antenna to access cosmic waves.
It is a physical device, which helps us to navigate our life along its expected path. A Yantra, based on sacred geometry, can be energized and used as a tool for our life and beyond.
In this workshop, we will create a Yantra for health, wealth, overcoming obstacles and for spiritual growth. You will draw your own Yantra and energize it. The workshop will also enable you to guide others to create their own Yantra for a better life.
A copper plate, copper needle (to draw your Yantra) and a booklet are provided during this workshop.
Swami Omkar

Founder of "Pranava Peetam Trust", has been teaching Vedic science and wisdom in India and abroad. He likes to share his knowledge with everyone, who is eager to learn this ancient Yantra method to improve their life and realise their dreams.
Timings: 9.30 AM – 4.00 PM
Price: ₹ 5,000 (lunch and material included)
Please read the General Information before you apply for this course.