Reflexology Training with Ananda
September 28, 2021

-

October 2, 2021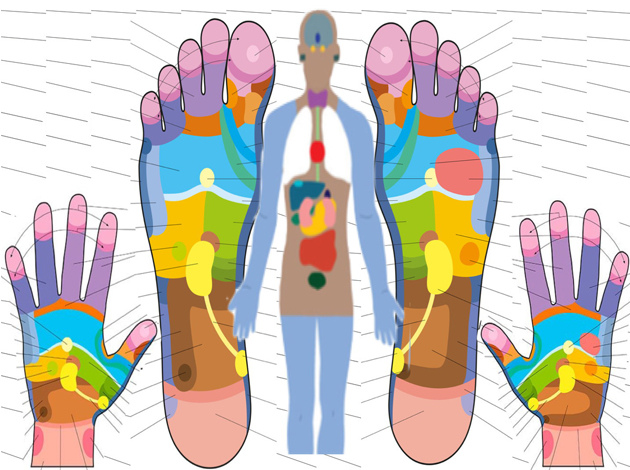 "Let the feet nourish roots to touch the heart of the earth…
Let the hands nourish wings to reach the mystery of the sky… "
What is holistic Reflexology?
Holistic Reflexology is deeply relaxing, healing & balancing tool for body-mind-energy. With meditative presence, loving energy & by activating and relaxing nerve endpoints, lymphatic nodes and energy points in hands and feet, we support harmonizing internal organs, blood circulation, nervous, hormonal, lymphatic systems and boost immunity.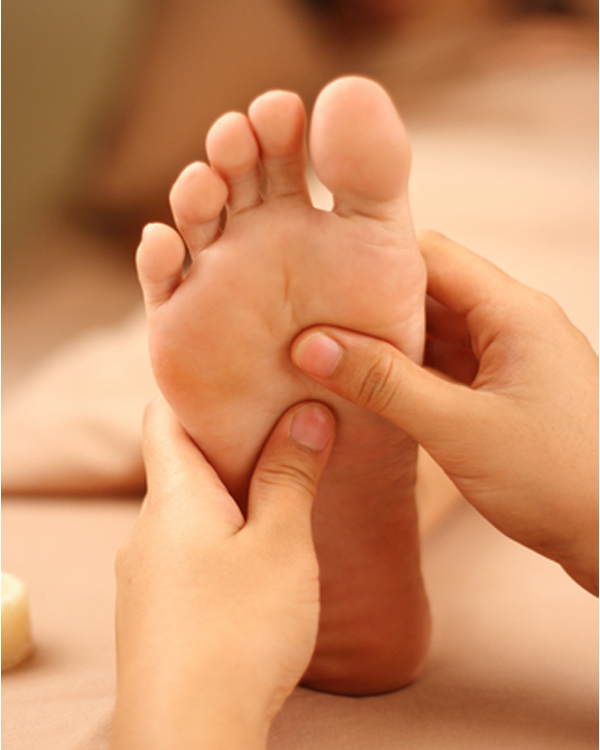 What is holistic? I don't believe in this holistic stuff!
Holistic means whole. Healing happens if we tune our body-mind-energy with whole of our potential. Body-mind-energy has natural, self-balancing, self-healing capacity. The healer simply plays the role of a channel/catalyst using effective techniques, loving energy and meditative presence.
There is nothing to believe blindly but scientific tools to learn, experience and integrate.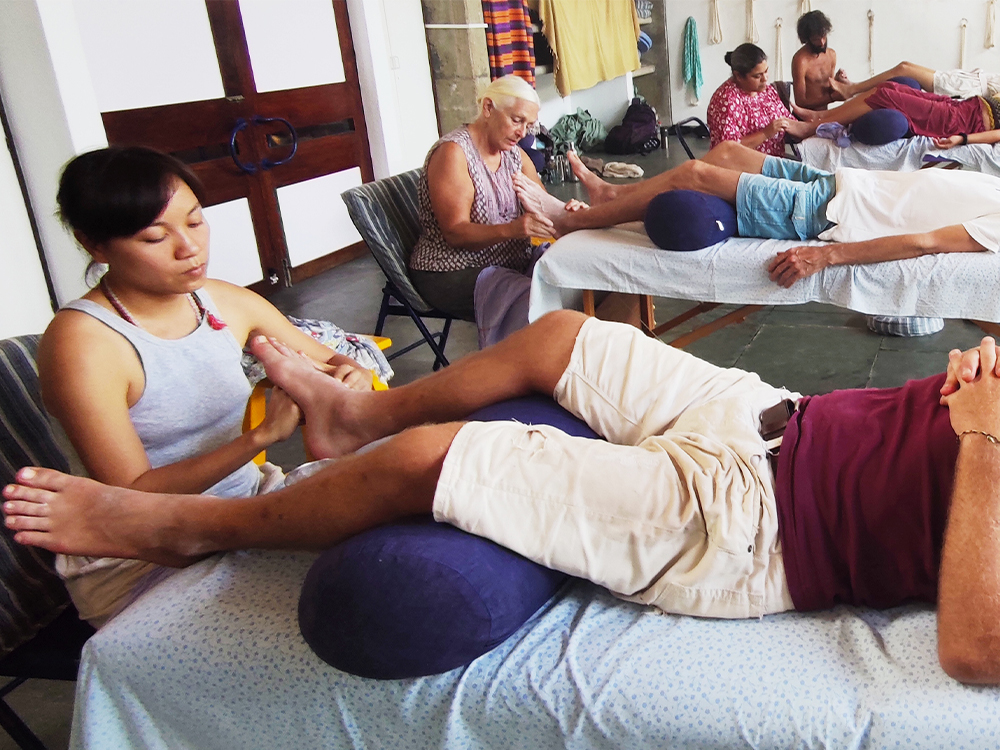 What do we learn in this training ?
Welcome to intensive journey to explore and deepen with:
• anatomy of physical and energy body and yogic science
• warmup, self-healing techniques and use of supportive tools
• reflexology techniques & sequence for organs, nerves, hormones
• specific sequence for lymphatic flush drainage & energy balancing
• reading various body types and variations in approaches to apply
• meditations to be open channel of sensitivity, presence and loving energy
• effective ways to give deep healing sessions effortlessly.
Who can do this training?
Everyone is a healer. Anyone
– who wants to heal oneself
– Who are intuitive healers want to learn effective art and science of reflexology
– Who wants to work professionally with reflexology healing
– Who wants to share a loving healing session with family/friends
– Who wants to learn the mysteries of the body, energy, and supportive tools
– Who are already into healing and want to make it effective, deep, and effortless
Ananda
Ananda is professionally trained with international certifications in the field of pranic healing, hypnotherapy, holistic rebalancing, and aquatic bodywork.
He has been offering his inner journey retreats and massage trainings across India, Vietnam and Europe for more than 10 years.
Timings: 9.00 am – 5.00 pm
Price: ₹ 16,950 (lunch included)
Please read the General Information before you apply for this course.