WaterDance 2 with Arjana
January 30, 2018

-

February 4, 2018
A 6-day intensive, mainly under water.
In WaterDance 2, we deepen the work of WaterDance 1, using the same principles while expanding the material with a fuller repertoire of underwater moves and techniques. We continue to listen and deeply connect to the breath, which is the linking thread throughout a WaterDance session.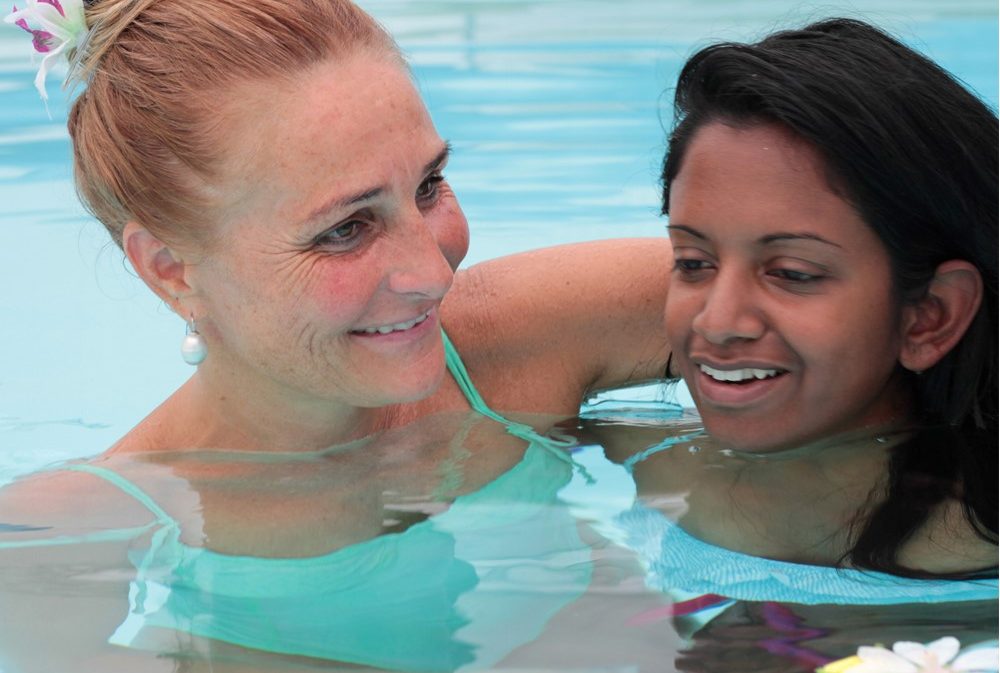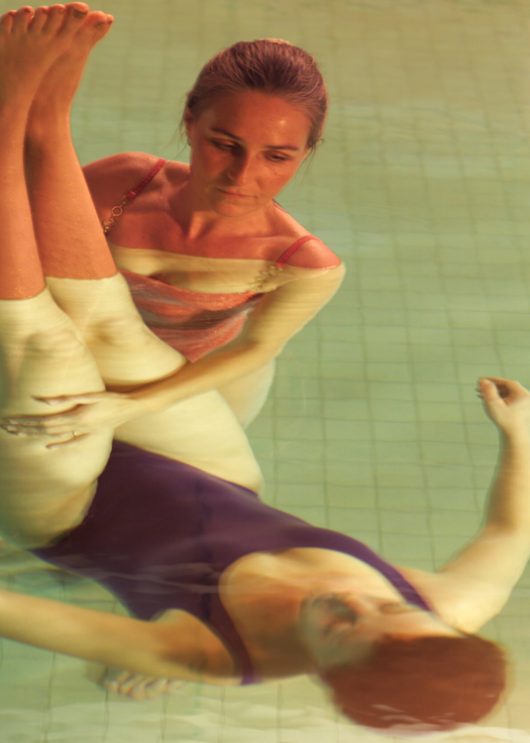 We also explore the "WaterDance Extended Form", which involves new moves and ways of linking sequences. These expanded techniques guide us deeper into a space of fluidity and grace.
By the end of this intensive, you have been exposed to enough material to give full secure sessions and to initiate profound healing. WATA becomes a real dance in meditation, for both giver and receiver.
The intimacy and gentle bonding that a group creates in the water opens the door to authentic exchanges also on "dry land". In sharing circles, the participants learn to trust the healing field that the group soul gradually is creating.
Various tools like guided meditations, body- and energy work, active breathing exercises, communication skills and a conscious contact with the earth, shall help to balance the four elements in and around us. Consciously including the other 3 elements during land work helps to counterbalance and to reharmonise the dissolving and melting qualities of the work in the warm water.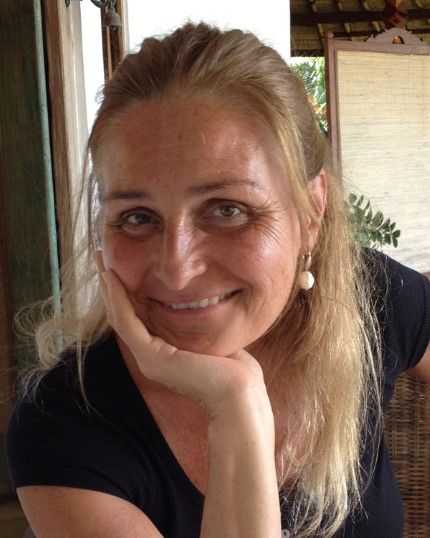 Arjana
"Take a drop of water. If you know how to listen to it, it will tell you about the earth, the sea and the sky… ". 30 years ago, Arjana discovered the beauty and the healing powers of Aquatic Bodywork and since then she is sharing this gift as an international facilitator of WaterDance and WATSU (Europe, USA, Hawaii, New Zealand, Israel, Czech Republic, Poland, Bali…).
Important professional milestones:
– Studying and practicing different forms of bodywork since 1985
– Co-Founder of WaterDance (1987)
– Certified WATSU facilitator (1992)
– Co-Founder and director of the Institute of Aquatic Bodywork Switzerland (1992-2004)
– Founder of the Aquatic Bodywork Center in Belgium "Le Centre" (1996)
In addition to her work in the water, Arjana has been trained in Hatha Yoga (Mexico and Belgium), Hormon Yoga (Switzerland), perineology (BeBo Switzerland), Natural Systemic Therapy (SNT Switzerland), Federal Adult Eduction (SVEB Switzerland), and Subtle Energy Healingwork (Energy Mastery School USA).
Timings: 8.45 AM – 6.30 PM
Price: Rs 29,500 (lunch included)
Please read the General Information before you apply for this intensive.