Tantsu® 1 with Xavier Boisson (part 2)
February 25, 2019

-

February 27, 2019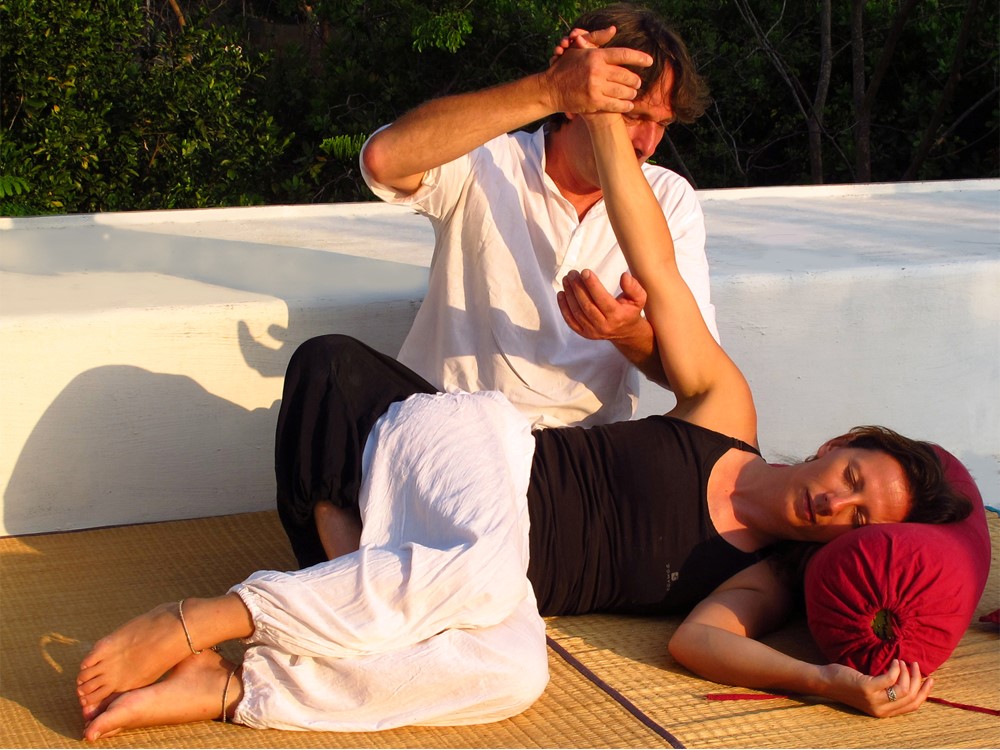 A 6-day course in total, this being part 2 (second 3 days).
Tantsu grew out of Watsu. Watsu is a form of aquatic bodywork developed in the 1980s by Harold Dull, floating and stretching people in warm water. In Tantsu, the unconditional holding of Watsu is brought back onto land.
Tantsu offers a deep state of listening and creates an unconditional union and cradle of connected breath and presence. The trust established by this cradle and its creative exploration make it ideal for giving a Tantsu session to anybody.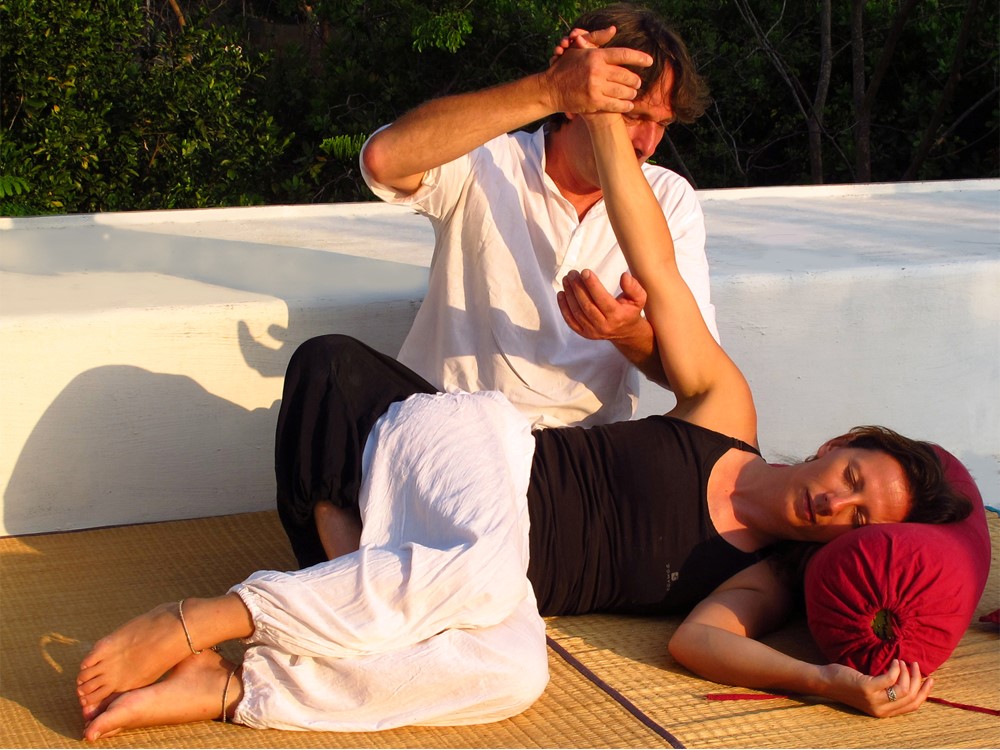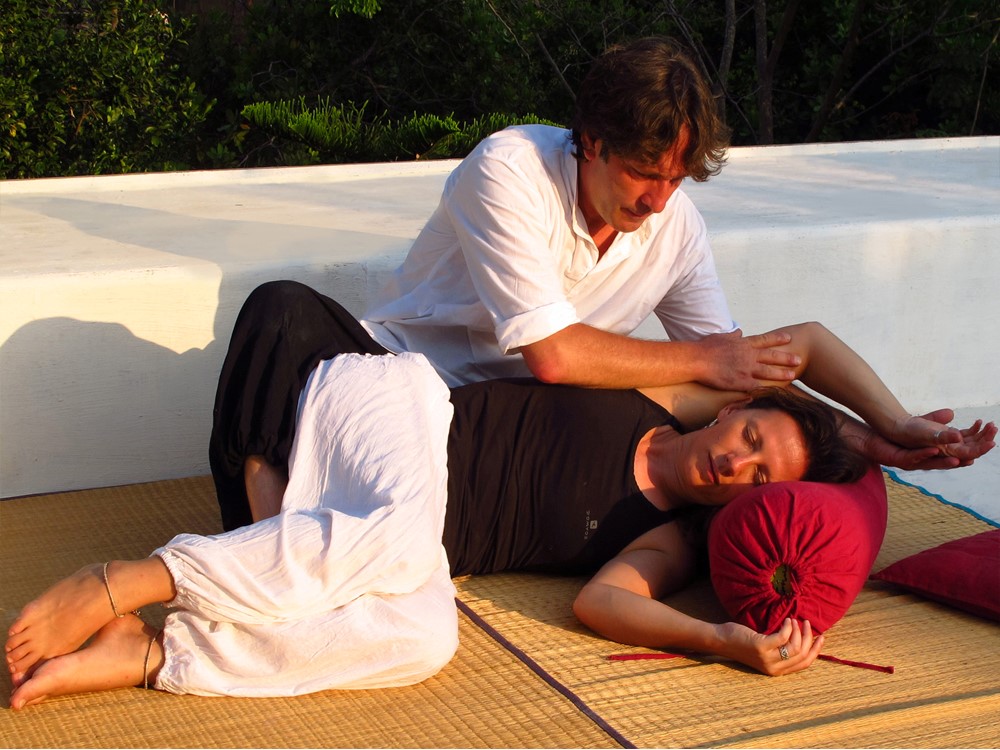 During the first four days, you will be exposed to the basics of Tantsu: cradling someone in a comfortable hold, which gives access to a deep level of relaxation and stillness. The micro-movements that appear will guide your moves, stretches and rotations of shoulders, arms, hips and legs, thereby releasing blockages in the energy flow.
The following two days will take you deeper into body-listening and exploration of various possible body movements. You will also gain knowledge about meridians, hara, and the connection between mind and body.
In this intensive Tantsu will become a joyful expression of caring love.
Prerequisites:
No previous experience required.
Credits: Tantsu 1 is recognized by WABA (Worldwide Aquatic Bodywork Association) as part of the Watsu training program and gives 50 hours of credit for registration with WABA and Watsu India.
Xavier Boisson
WABA facilitator for Watsu Basic, Watsu 1 and 2 and Tantsu, and a WaterDance practitioner. He is also specialized in working with pregnant women (and their partner).
Timings: 8.45 AM – 6.30 PM
Price: ₹ 29,000 (lunch included) for part 1 and 2 together.
Please read the General Information before you apply for this course.