OBA® Basic – Liquid Joy with Frédéric Latour (Fred)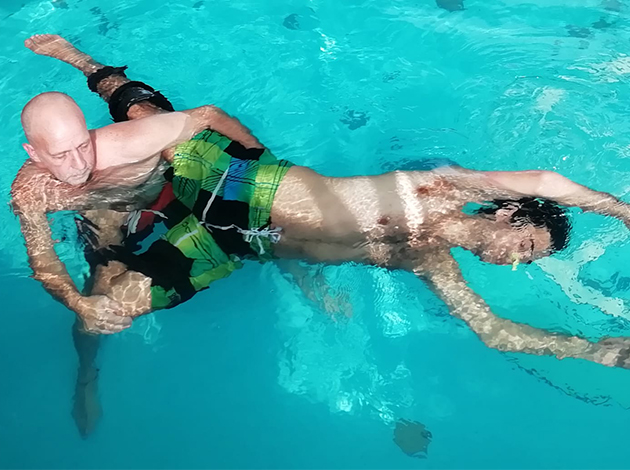 A 2-day course on the surface and under water.
OBA (Oceanic Bodywork Aqua) is an aquatic bodywork modality given in a warm water pool (ideally 35°C). OBA (formerly called Aquawellness) was developed by Kaya Femerling and Nirvano Martina Schulz in the mid 80's.
It combines elements of light movements and stretching, massage and mobilization of the joints in connection with breathing and energy work conducted both on the surface and under water.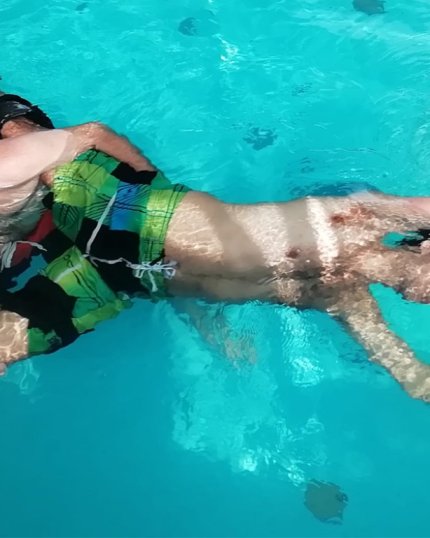 During this OBA® Basic – Liquid Joy course, you will experience how to work in the water and on land. You'll learn a number of simple movements, on the surface (with and without cushion and noodle), as well as underwater. Afterwards, you'll be able to share them with friends and relatives, creating unforgettable moments.
In this course, you will practice basic techniques and qualities of being (grounding, presence, stillness, movement, attention) while moving another body in water. You will experience floating other people and being floated, on the surface and under water, thereby creating space for deep relaxation and nurturing body, mind and spirit.
OBA offers an opportunity for profound relaxation and letting go, building trust, being nurtured and held, expanding inner and outer boundaries, releasing emotions and traumas – ultimately, for freeing body and mind in a flow, unique to each client and each session.
Prerequisites: No previous experience required.
Credits:
OBA Basic is part of the Watsu India training program and gives 15 hours of credit for registration with Watsu India and 15 supplementary hours with WABA.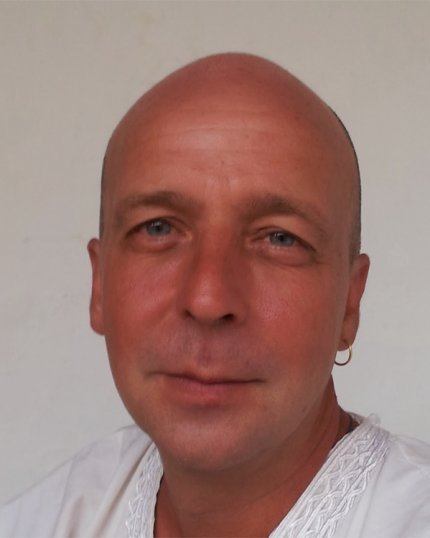 Fred
OBA® Basic – Liquid Joy Instructor and Watsu Practitioner.
Timings: 8.45 am – 6.30 pm
Price: ₹ 9,750 / 7,750 (lunch included)
Please read the General Information before you apply for this course.