Liquid Flow Essence with Dariya & Daniel
January 8, 2018

-

January 14, 2018
Liquid Flow is an aquatic bodywork modality given in a warm water pool (ideally 35°C). Developed at the Quiet Healing Center, Auroville, Liquid Flow is inspired and based on the forms and qualities of Watsu, OBA, Healing Dance, and WaterDance.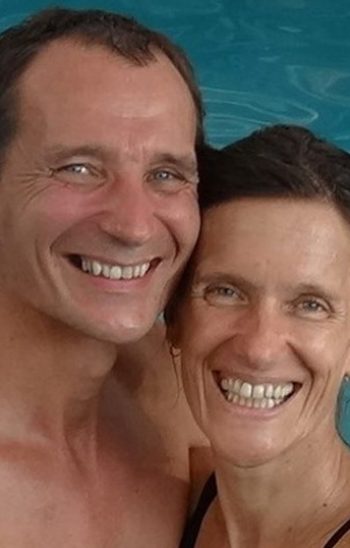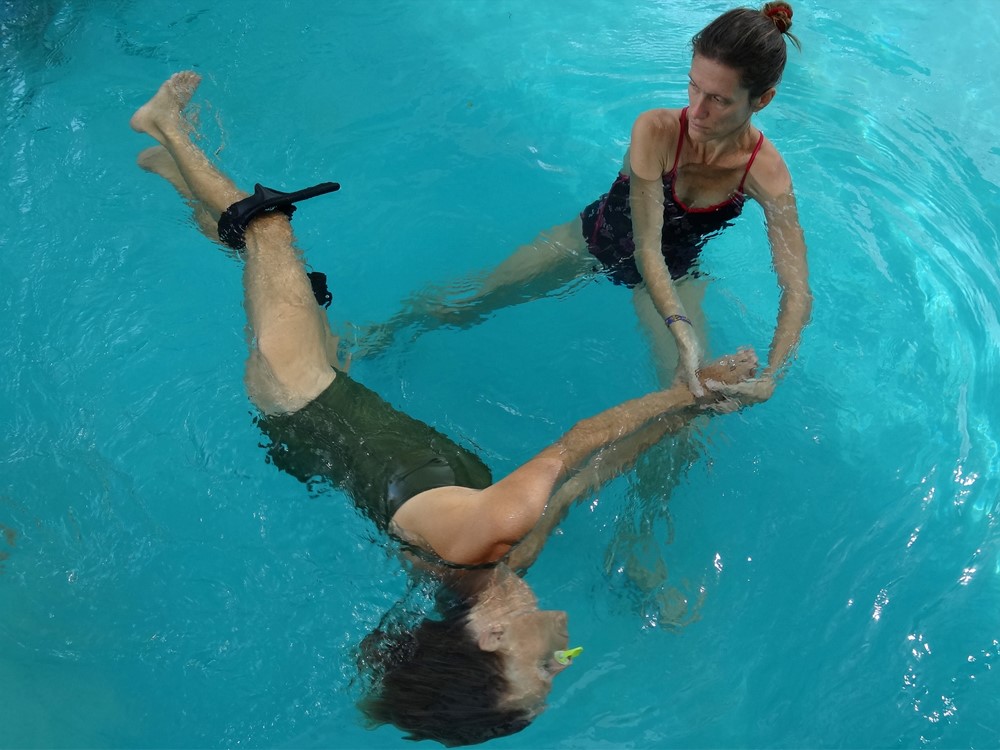 With a complete sense of presence and attention, the practitioner moves, folds, stretches, and massages the receiver's floating body on the surface, inducing a profound state of both physical and mental relaxation. Depending on the choice of the receiver, a session can also include an underwater part (with nose clip), which offers a unique experience of being moved under water.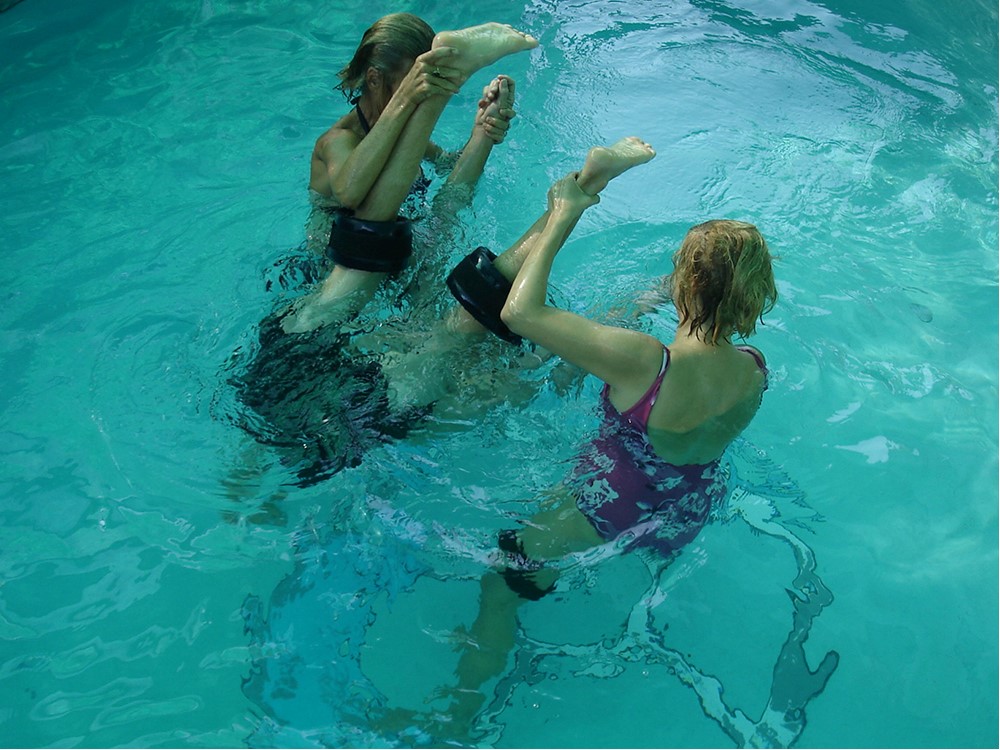 The flowing interaction with water, its fluid support and warm embrace, and the practitioner's presence provide a space for the receiver to experience the multilayered benefits of this powerful and softening bodywork. Liquid Flow offers an opportunity for profound relaxation and letting go, for building trust, for being nurtured and held, for expanding inner and outer boundaries, for releasing emotions and traumas – ultimately, for freeing body and mind in a flow unique to each receiver and to each session.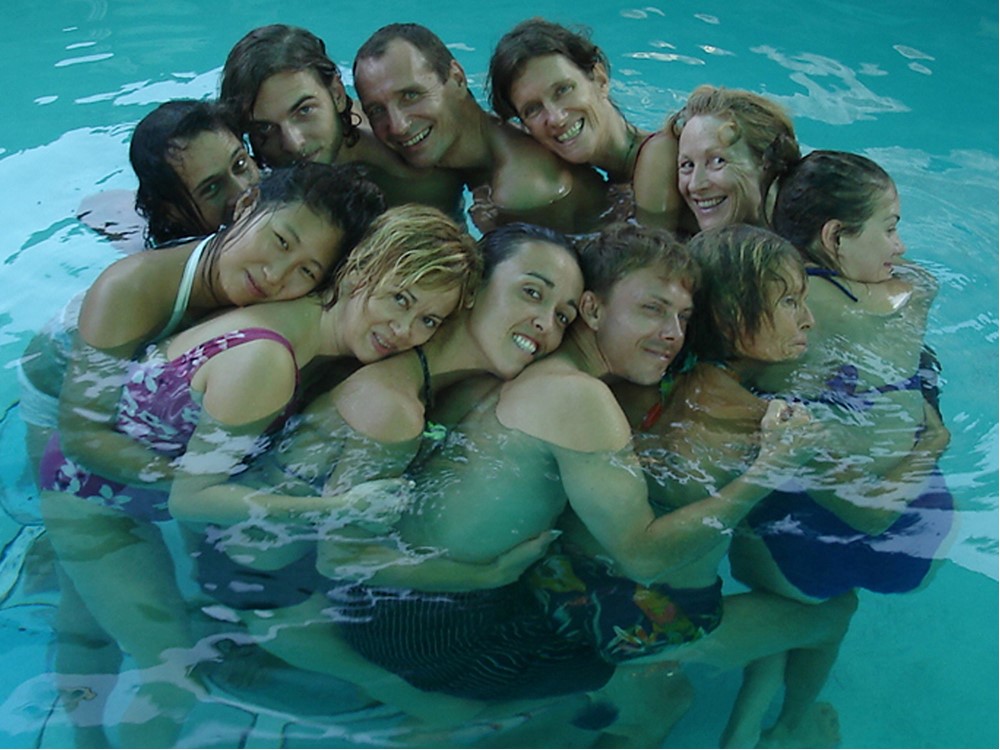 This 7-day high-level intensive with the main Liquid Flow sequence is for participants, who wish to dive deeper into the beauty of aquatic bodywork. During the intensive, you will expand your knowledge and focus on flow and continuity of movement, which offer possibilities for improving your therapeutic work and holding space for a sense of timelessness.
In combination with exercises on land, you will experience the profound, multilayered effects of this powerful, yet softening, work.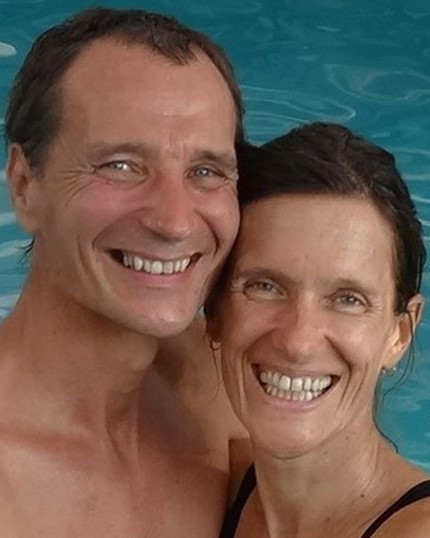 Dariya (as WABA facilitator) & Daniel have been sharing their passion for aquatic body­work with groups since 2004.
Besides the belief that a solid technical base provides possi­bilities for ease and lightness in further personal growth, their main focus is to create spaces for flow, deepening and connection.
Timings: 9 AM – 6 PM (plus 1 evening!)
Price: Rs 29,500 (lunch included)
Please read the General Information before you apply for this intensive.