Rooms

Limited accommodation — 15 rooms in total — is available for those who wish to stay at Quiet, while benefiting from its excellent healing facilities.
All guest rooms are spacious, aesthetically pleasing, comfortably designed and meticulously maintained. Some offer dramatic sea views, while others look out on Quiet's pleasant gardens.
Though all rooms have fans, are well-ventilated and benefit from sea breeze, air-con is available as an option at a minimal daily charge.
You can also stay at our center just to retreat from your daily routine and enjoy its rejuvenating air and beautiful location without taking therapies.
Full Board rates include breakfast, lunch and dinner, laundry service, and taxes.
Bed & Breakfast rates include breakfast, laundry service and taxes.
WIFI is available for free.
Check-out: 10.00 am
Check-in: 11.00 am
If you wish to stay at Quiet between mid-December and end February, we suggest that you book at least three months in advance. However, during this season, we may still be able to accommodate later bookings on a first-come first-serve basis.
Cuisine
Quiet's kitchen prepares daily three delicious meals, offered in a pleasant and friendly atmosphere. All meals are served buffet style.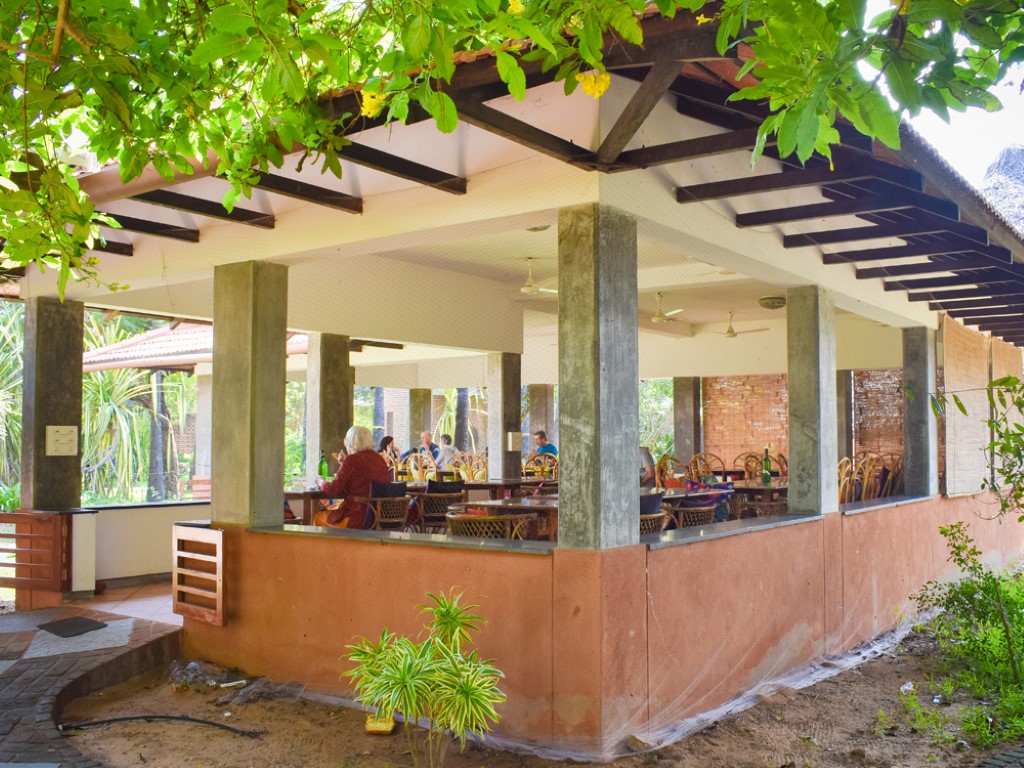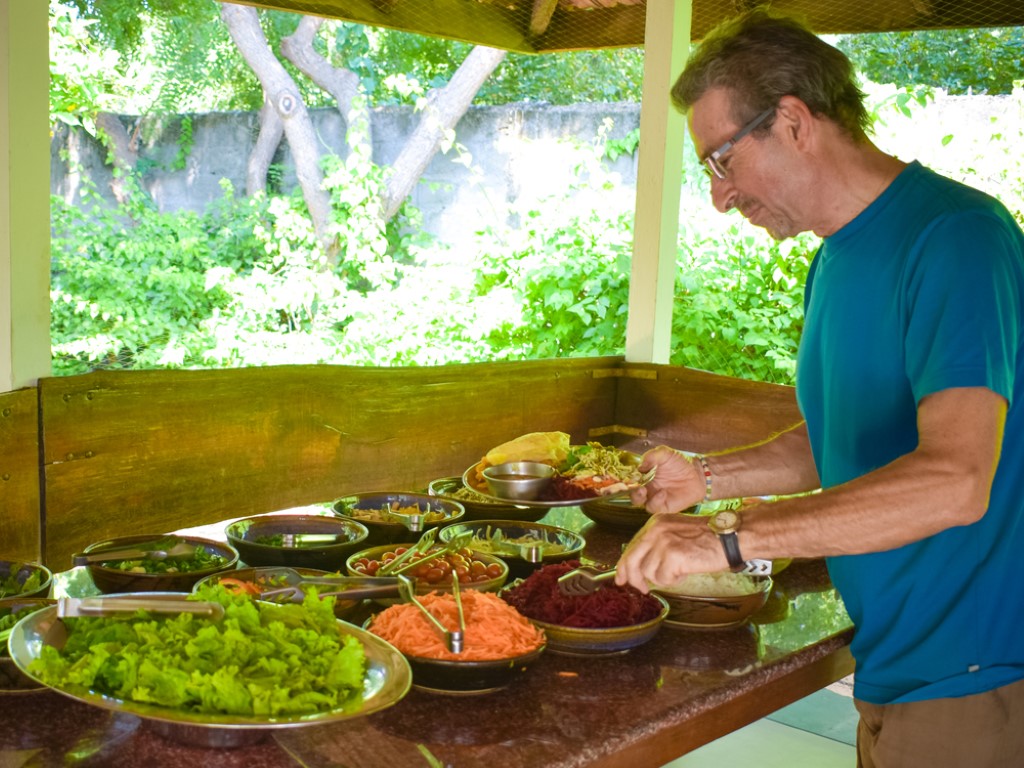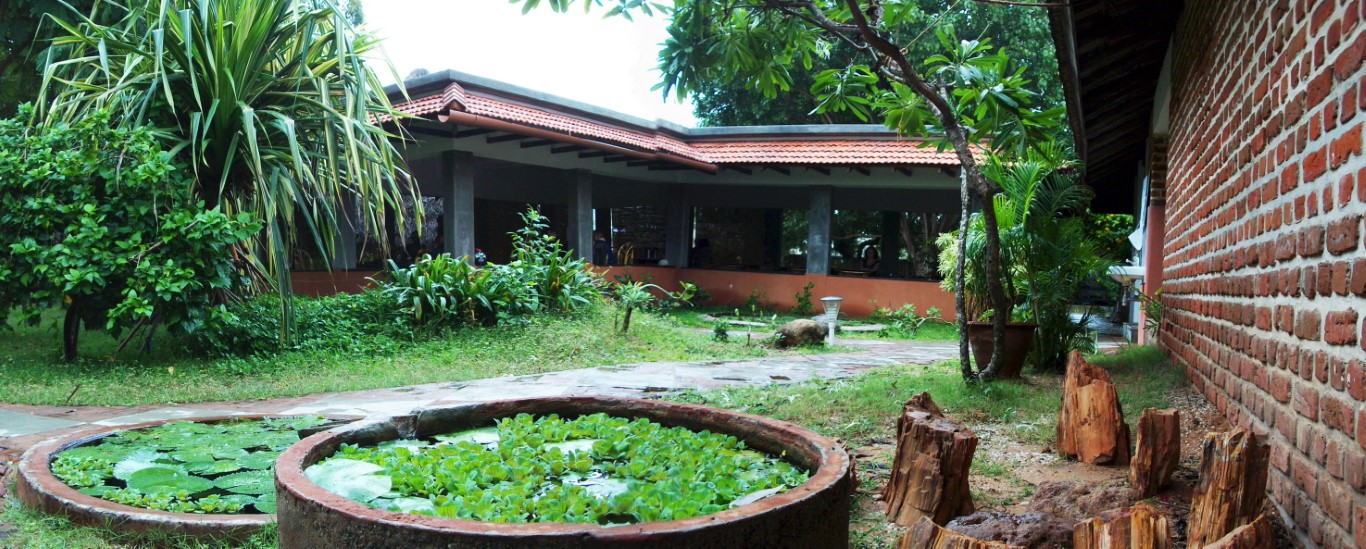 The menu is vegetarian and includes a variety of dishes to satisfy Indian and Western tastes.
Subscribe to our newsletter