Etiomedicine

Etiomedecine is an energy treatment, which adresses the causes of a disease to find blockages and restore the natural energy flow, guided by the pulse of the client. Energy blockages are most of the time due to old memories held in the cells: a traumatic event, a difficult life situation, a belief that does not serve you any more.
Etiomedecine treatments are short as the energy functions with high speed; they usually last half an hour and are offered in English or French.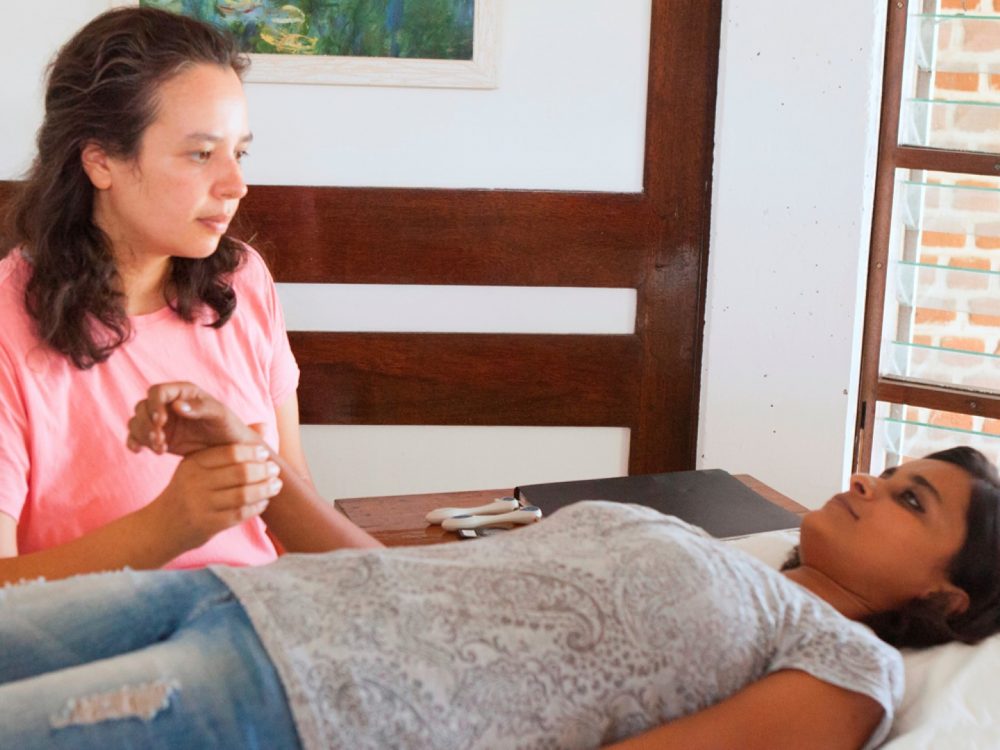 L'étiomédecine est une méthode d'accompagnement énergétique visant à libérer l'individu des mémoires de souffrances et conditionnements cellulaires, physiques, émotionnels, mentaux, afin qu'il trouve ou retrouve, par degrés, la liberté d' «Être», au fur et à mesure de ses prises de conscience.
Cette méthode d'accompagnement cherche l'origine des problèmes, grace en autres à la prise de poul. Le soin permet le déblocage de l'énergie vitale par la rencontre du ressenti et de la prise de conscience.
L'étiomédecine peut être considérée comme une thérapie ou un outil d'évolution. Comme pour accorder un instrument de musique, il aide le corps et le mental à retrouver leur harmonie.
Subscribe to our newsletter
You can be always up to date with our Holistic Center news!