Ayurvedic Marma Massage

Ayurvedic Marma massage increases energy circulation, strengthens the lymphatic system, and stimulates the flow of life in order to cleanse and revitalise your body.
Apart from its anti-stress and detox effects, it is also used to alleviate many health complaints such as muscle pain, digestive disorders, headaches, sciatica, spinal difficulties, shoulder and neck pain, etc.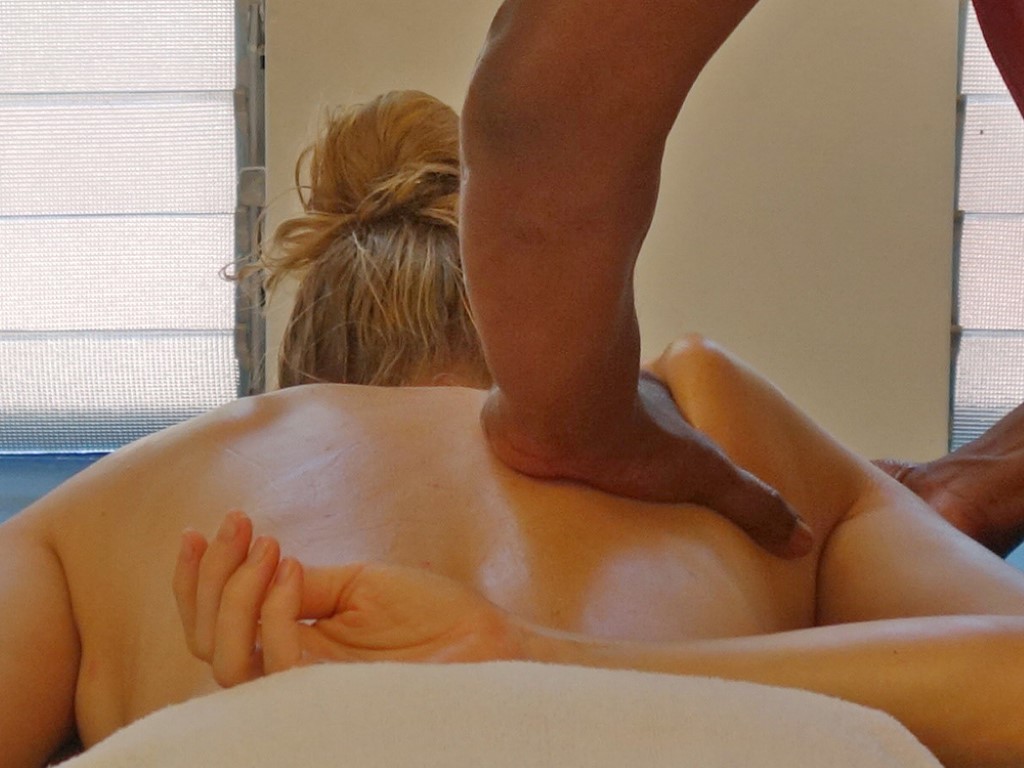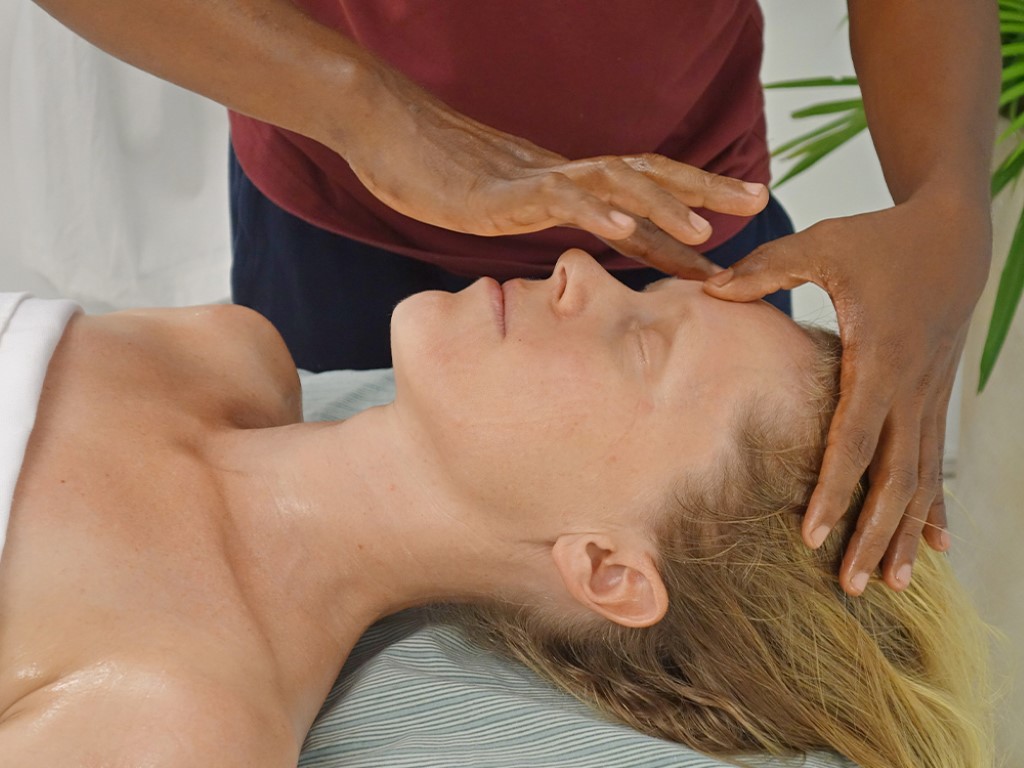 The treatment involves a generous use of oils and employs a thorough, rhythmic process of tracing, kneading, stretching and twisting the body.
Marma (or acupressure) massage offers holistic healing as well as symptomatic relief from stress and ailments. Overall, it generates positive emotions to make you feel better — physically, mentally and spiritually.
During this session, you'll keep on your underwear (except your bra); your chest will be covered (when laying on your back) and your lower private parts at all times.
Duration: 1½ hour
Price: ₹ 2,400
Subscribe to our newsletter