Aquatic Bodywork (Watsu®, Liquid Flow, WaterDance etc.)

Watsu, Liquid Flow, WaterDance & Oceanic Bodywork Aqua (OBA) are various modalities of aquatic bodywork given in a warm water pool (ideally 35° C). With a complete sense of presence and attention, the therapist moves, folds, stretches, and massages the client's floating body on the surface, inducing a profound state of both physical and mental relaxation. Depending on the choice of the client, a session can also include an underwater part (with nose clip), which offers a unique experience of being moved under water.
Aquatic bodywork offers an opportunity for profound relaxation and letting go, for building trust and confidence, for being nurtured and held, for expanding inner and outer boundaries, for releasing emotions and traumas – ultimately, for freeing body and mind in a flow unique to each client and each session.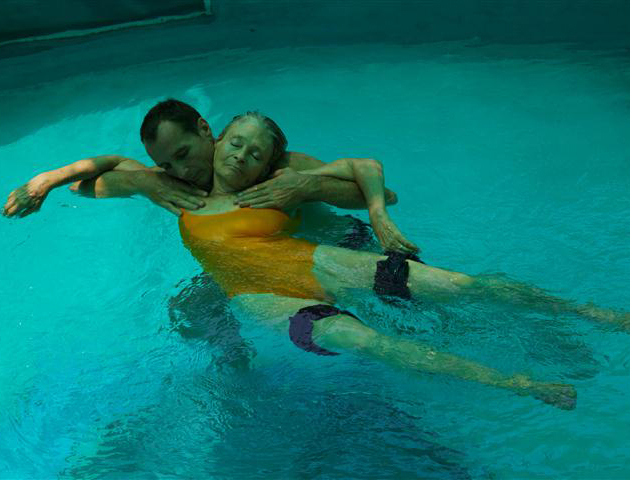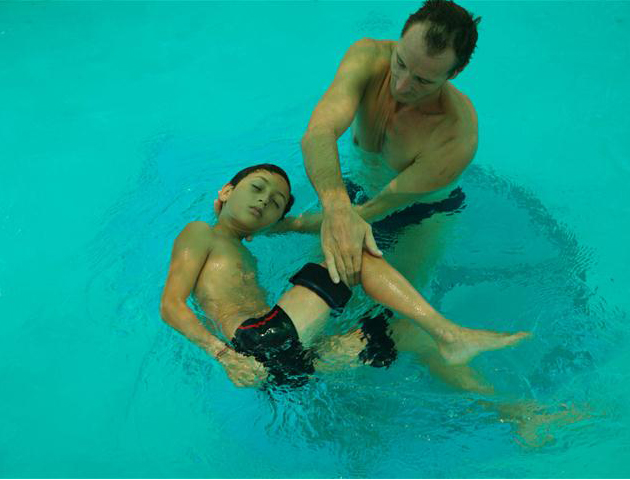 Aquatic bodywork is suitable for everyone at any age.
Watsu (WATer ShiatSU) is a treatment in which the client stays all the time on the surface. It combines stretching and relaxation in warm water together with light pressure on some acupressure points to provide a sense of wellbeing and re-establish a balance between body and mind. Harold Dull, who pioneered Watsu in the 1980s, called it "an art of mental healing".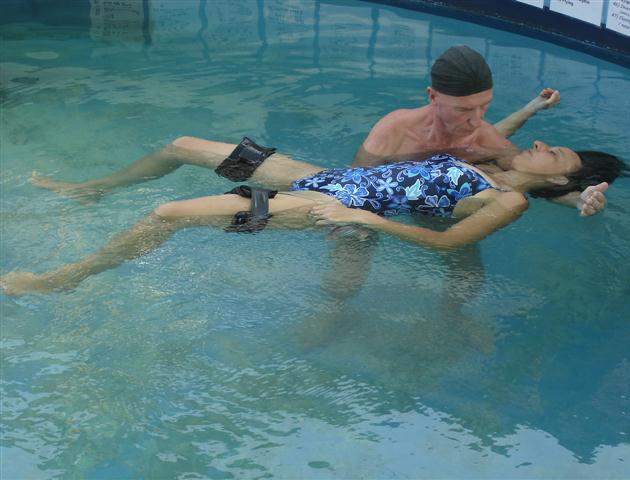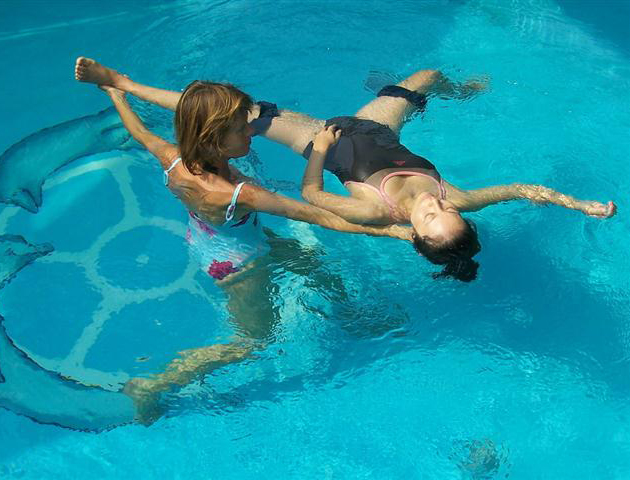 Liquid Flow, developed at the Quiet Healing Center, is inspired and based on the forms and qualities of Watsu, Oceanic Bodywork Aqua (OBA), Healing Dance and WaterDance. It is  practiced on the surface as well as under water (with a nose clip).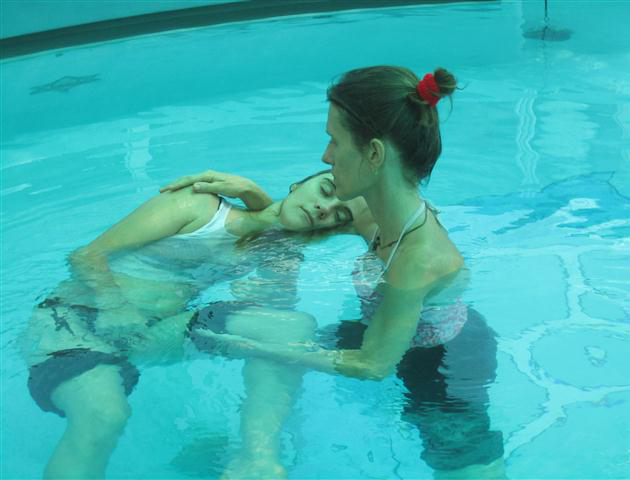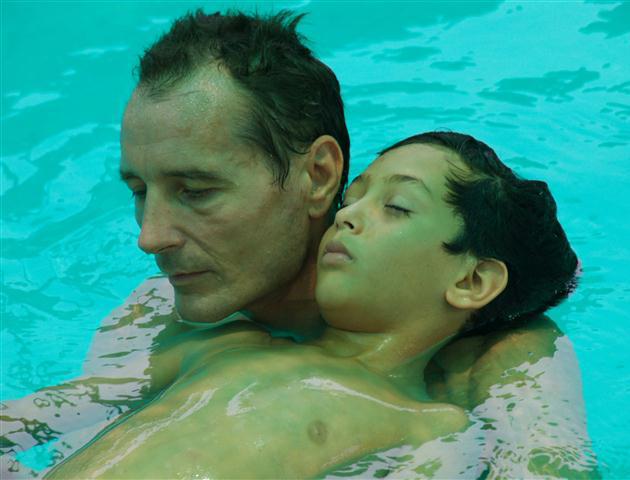 WaterDance, (or "Wassertanzen", the original German name) was developed by Arjana Brunschwiler and Aman Schroter in 1987. It begins like Watsu above the water surface. After a while the client is given a nose clip and — gradually and gently — taken under water. Once freed from the bounds of head support and gravity, the client can be  stretched and moved in  unlimited ways.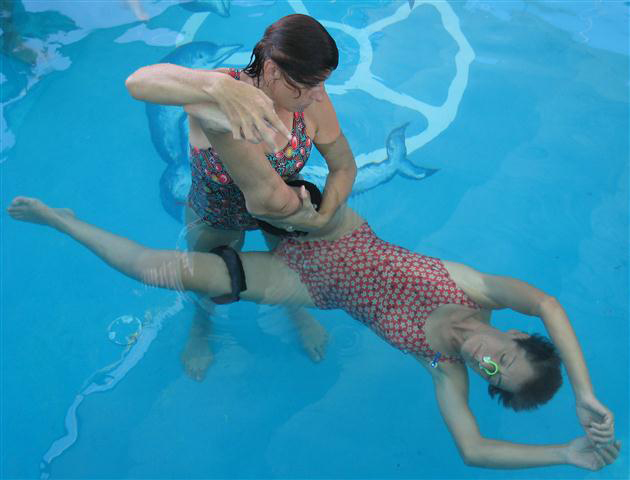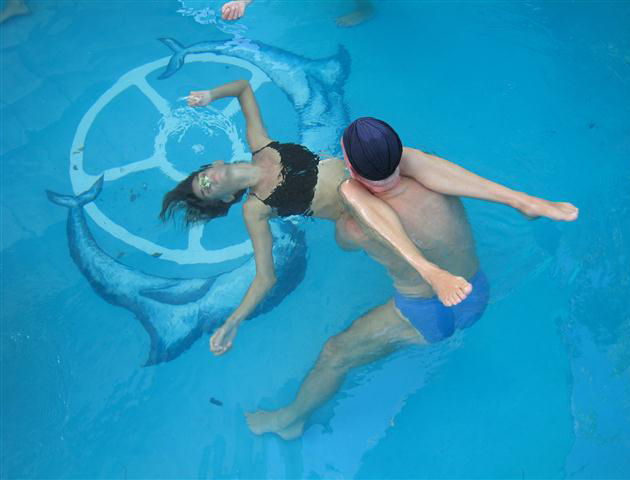 Oceanic Bodywork Aqua (OBA) was developed by Kaya Femerling and Nirvano Martina Schulz. It combines elements of light movements, stretching, massage, and mobilization of the articulations in connection with breathing and energy work conducted both on the surface and under water.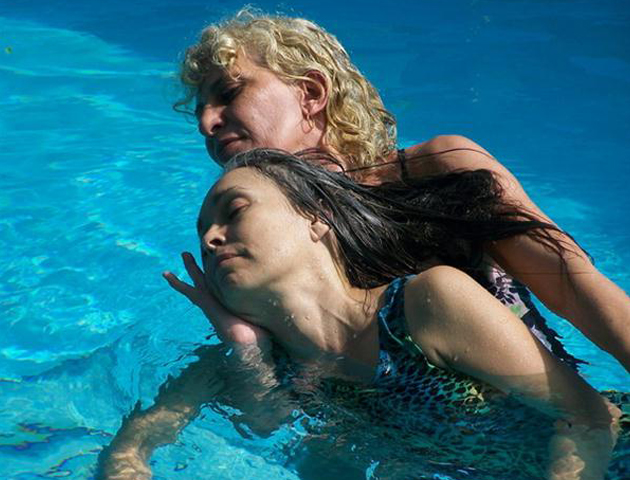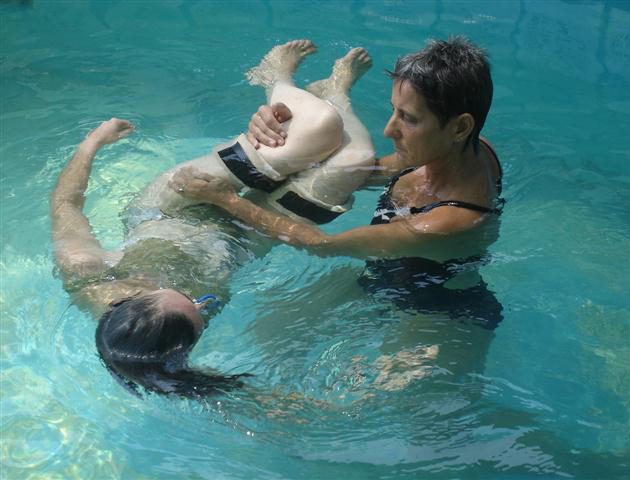 Subscribe to our newsletter