Sound Healing (Sound Bed)

During a sound bed session, the client lies on a music table while the therapist plays on 50 to 60 strings attached under it. This veena or harp-like instrument is tuned to generate the primary sound of creation. The sound directly penetrates the cells of the body, thereby initiating a natural process of harmonizing and releasing energy blockages and traumas.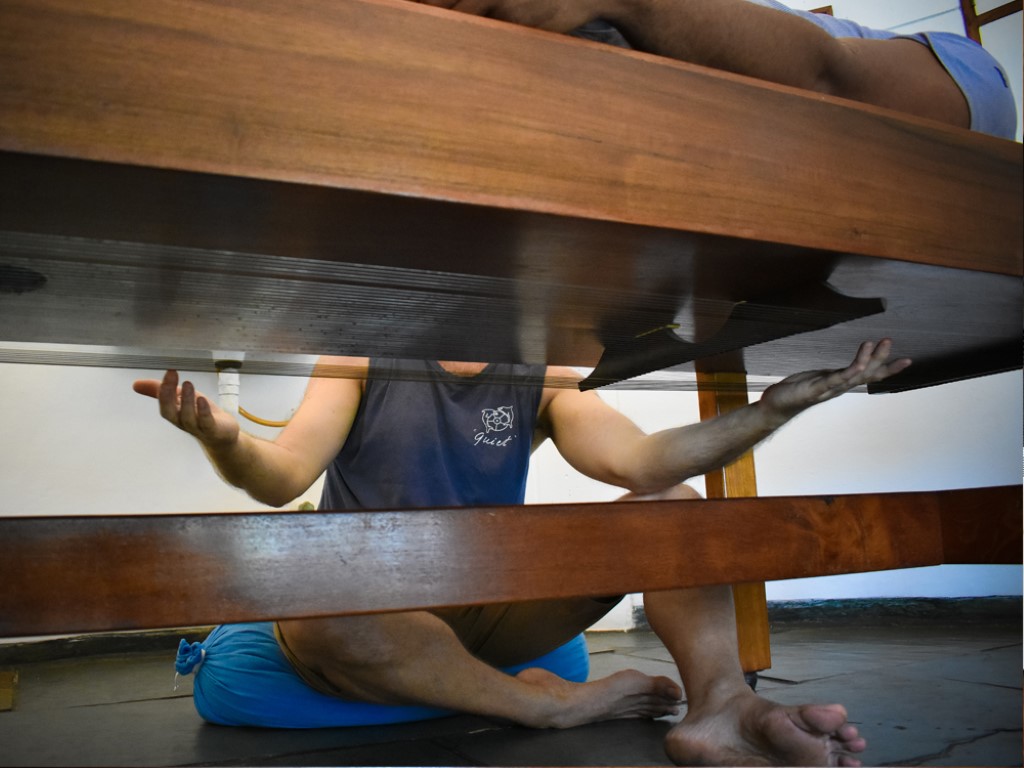 At the beginning of a session, which lasts one hour, basic acupressure to release tensions in the body is applied, followed by some Reiki and energy work. This brings the client in a deep state of relaxation to receive the music vibrations. Immersed by sound, the client enters afterwards into a profound relaxation of body, mind and soul.
Please click here for more information about Sound Healing and the role of sound and music in the process of growth, regeneration, healing and integration.
Duration: 1 hour
Price: ₹ 2,100
Subscribe to our newsletter