Water Sessions for Pregnant Women with their Partner

An invitation for pregnant women to experience the weightless, relaxing and connecting benefits of movement and floating in warm water.  You are invited to come with/or without your  partner/birth-attendant.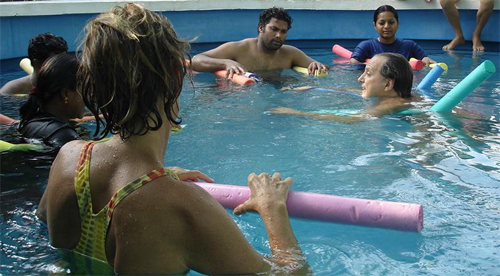 When you come for the first time, please contact  Friederike @9943247326  or Appie@8903158065 beforehand.
Subscribe to our newsletter